Click here to return to full Books listing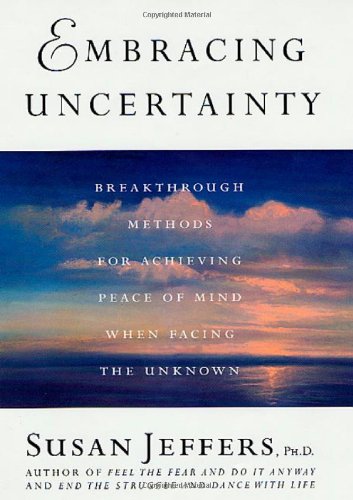 Embracing Uncertainty
Embracing Uncertainty is an incredibly powerful, healing book in these very uncertain times! With her invaluable insights, Susan gives us the tools we need deal with all the uncertainty in our life with a sense of wonder and possibility. Providing a safety net in a world of constant change, Embracing Uncertainty may be one of the most comforting and life-affirming books you will ever read.
All Formats
Paperback
Ebook
Streaming Audio
Don't forget to check out our Cafe Press shop.
Check out our featured items below or see the whole shop here.