Click here to return to full Books listing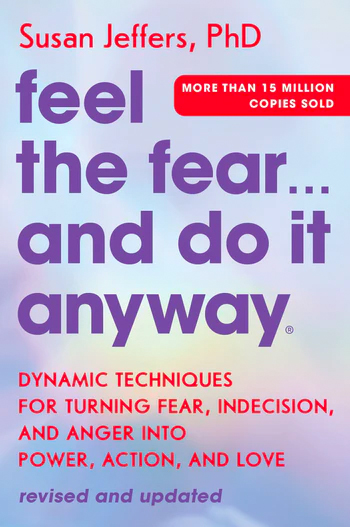 Feel the Fear and Do It Anyway® Revised and Updated
For more than thirty years, Feel the Fear and Do It Anyway® has helped thousands of people through its dynamic techniques for turning fear, indecision, and anger into power, action, and love. This new edition features revised text to reflect 21st century ideas and is updated with new exercises and additional text. Whatever you are afraid of, this book can give you the insight and practical tools to push through your fears to live the life you always wanted.
Paperback
Ebook
Don't forget to check out our Cafe Press shop.
Check out our featured items below or see the whole shop here.