Click here to return to full Books listing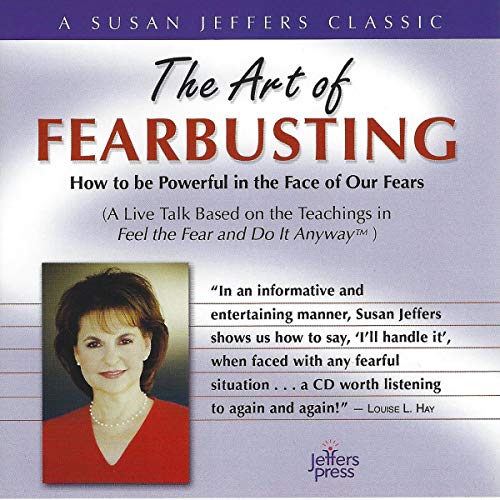 The Art of Fearbusting (Audio)
A classic talk by Susan! The Art of Fearbusting is an original, live talk given by Susan based on her huge best-seller Feel the Fear and Do It Anyway®. Packed with practical and life-transforming tools, this recording shows us how to handle fear from a position of self-confidence and love. Susan's delivery is delightful: lively, compassionate and full of insightful stories.
All Formats
Audio CD
Don't forget to check out our Cafe Press shop.
Check out our featured items below or see the whole shop here.