Click here to return to full Books listing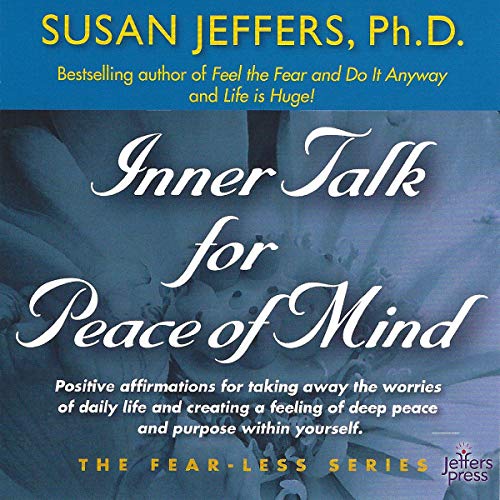 The 'Fear-Less' Series – Inner Talk for Peace of Mind (Audio)
Susan Jeffers created these calming inner thoughts and affirmations to help you take away the worries of daily life and create a feeling of peace within yourself. Even though you live in a very stressful world, you can replace negative chatter in your mind with powerful and loving messages from the Higher Self. Great bedtime listening.
All Formats
Audio CD
Don't forget to check out our Cafe Press shop.
Check out our featured items below or see the whole shop here.